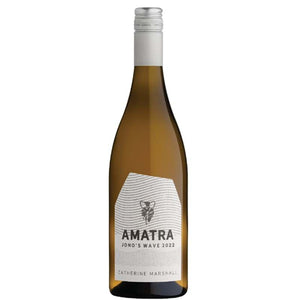 With Amatra White, a Chenin-based cuvée, Cathy aims to apply a classic, cool, restrained approach to a generally accepted warmer climate variety found in most of South Africa.
Bright, fresh, sweet melon and white peach top notes with fleshy ripe nectarines on the core and crisp green apple acidity on the finish. A rich mid-palate of lanolin adds depth and complexity to the wet granite stone texture.
Primary white peach and fresh apple fruit aromatics may evolve into nutty, spicy baked apple and cardamom notes with age.